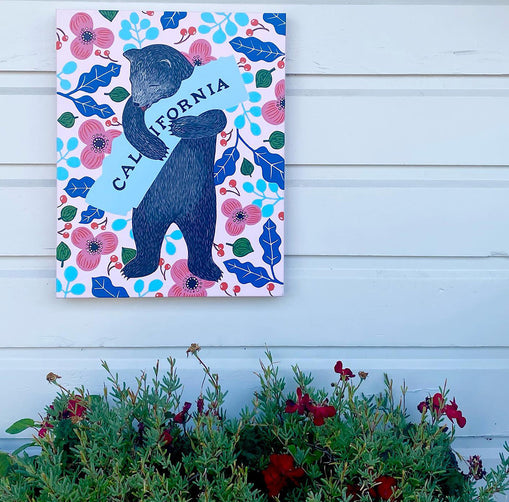 Behind the scenes
About this print
About the artist
Meet Annie Galvin
Nebraskan California Lovers
We received our beautiful California print in the mail with a surprise print for Nebraska! They're both so great. I can't stop staring at them and I can't wait to get them framed for display!
Great going away gift!
I've given these prints as a going away gift for people leaving CA for work, college, etc. They all love it!
Gift recipient loves it
Not my first order of this absolutely rad print and well received as always. This one is now in New Zealand with a Native Californian missing home while working in winemaking!
California ❤️
I love my new print. It is so happy, colorful and whimsical. I had it custom framed with non glare glass in a narrow cobalt blue metal frame, and it hangs in the eating area in the kitchen section of my great room. Stunning!