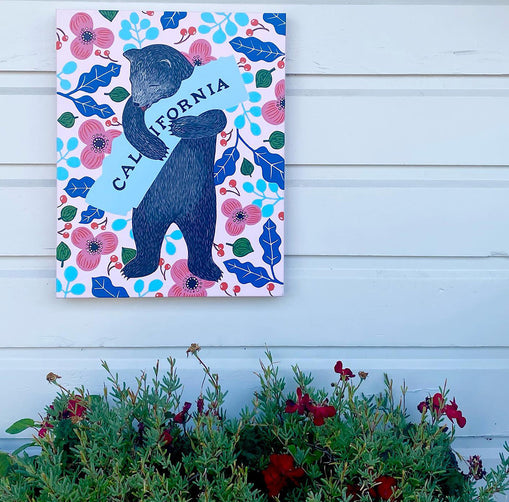 Behind the scenes
About this print
About the artist
Meet Annie Galvin
California Home Print
I purchased this print to gift dear friends who love taking extended road trips, but love to come home to California. The recipients love it! Your prints are always in good taste! Thanks so much for the beautiful work.
Sweet home California
Saw this poster at a friend's house and knew I had to get it for our house in France. Also got a second one for my daughter who is born and raised in SF Bay and recently relocated in Brooklyn. She loved it. The colors are vibrant and the hug from the bear says it all.
It was a hit!
When I learned that friends of mine were moving to California - I knew I HAD to get this print. As a follower of Annie/3 Fish on Instagram (hilarious and fun, btw) - I loved that I had a wonderful excuse to purchase a print (not that I needed one).
😍 California
Born and raised here. Got this happy poster for my kitchen. Printed with nice quality! Wonderful in a black frame!