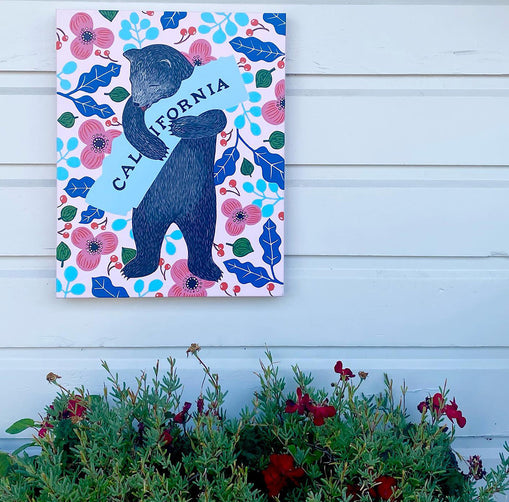 Behind the scenes
About this print
About the artist
Meet Annie Galvin
Love . . . Bear . . . My Home State!
I spent 30 years in San Francisco. Then Mount Shasta, then South Lake Tahoe. I was born in Los Angeles, raised in Bakersfield. I helped care for orphaned bear cubs in Tahoe. And now this beautiful print lights up my home in . . . West Sacramento! Just a lovely happy spot on the wall! Thank you, Annie!
Love y'all!
We have several pieces of yours and have given them to folks! They are all received with joy!
Beautiful print
Beautiful design, beautiful print. I'm very happy to rep my California pride with your artwork. Thank you!
What a Wonderful Print
These "I Love California" prints are so great. I purchased two recently and they both showed up wonderfully packed and look great. The colors are really beautiful. If you haven't purchased one yet, put it in your cart!