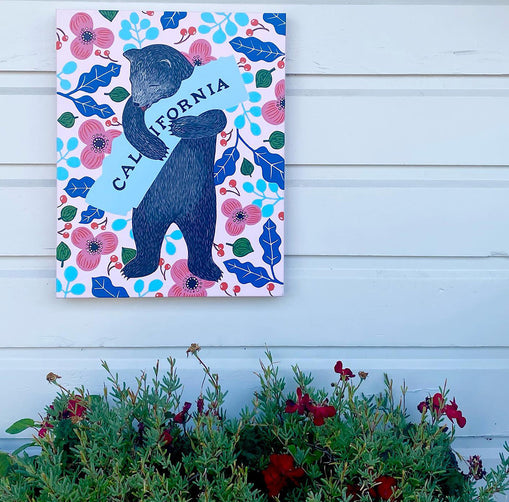 Behind the scenes
About this print
About the artist
Meet Annie Galvin
Native
Am enjoying several pieces from the "I Love California" series. They make great gifts for my fellow native Californians. On Pride, the bear should have been bigger.....
A Valentine's gift...
I gave this as a Valentine's Day gift to a friend. He LOVED it! Couldn't wait to get it framed. This is my third CA bear I've given as a gift and ALL have been a HUGE hit. Love everything on this website. I wish I could have 1 of each.